SELF-DRILLING SCREWS TX TRUSS WASHER HEAD
---
91380
TMT TX RAN

Mostly used on sheet plating and metallic parts without any drilling and/or tapping, considerably reducing the application times and, therefore, the costs. Highly versatile, ideal for fastening sheet plating, metallic forms and PVC on metallic supports. The self-drilling point guarantees the execution of a perfectly dimensioned hole, avoiding any drilling and/or coupling errors. The TX hollow form enables a much higher torque to be transmitted to the normal PZ or PH hollows, without having to exert more pressure. Usable with inserts.
---
certifications

---
The recommended screwdriver speed R is purely indicative. The value proposed is based on tests carried out in our laboratories in conformity with regulatory norms. The use of different materials on site may therefore determine values other than those recommended. T value is the drilling capacity.
Diameters
Limits
B
H+U
d
p
TX
R(g/min)
T
4,2
Min.
10,80
2,75
4,09
~1,41
T20
2.250
l≤19 2,00
Max
11,20
3,05
4,22
l≥25 3,00
Carbon steel: C1022
Case hardness: HV 560 Min
Core hardness: HV 330-420
---
finishing
TG 51
Blue Zinc
Cr3 3µm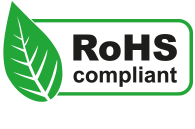 The
European Community Directive RoHS
(Restriction of Hazardous Substances) which lays down rules on the restriction of use of hazardous substances in electrical and electronic equipment, in order to contribute to the protection of human and the environmental health.
---
packaging
| Sizes | Pieces per Carton | Minimum Consignment | Box |
| --- | --- | --- | --- |
| | | | |
| 4,2 x 13 | 8.000 (8) | 4.000 (4) | 1.000 |
| 16 | 6.000 (6) | 2.000 (2) | 1.000 |
| 19 | 6.000 (6) | 2.000 (2) | 1.000 |
| 25 | 4.000 (4) | 2.000 (2) | 1.000 |