BLOCKFRAME SCREWS PH RADIUSED COUNTERSUNK HEAD AND FULL THREAD
---
01010
TSPG PH FT
BlockFRAME screws for UNREINFORCED SECTIONS. Designed specifically for PVC-UP windows and produced with high quality special carbon steel. Easy to use. Optimum performance.
APPLICATIONS: different hardware types and miscellaneous, directly on PVC. Specific screws for PVC windows, for hardware fixing and matching on PVC (The instructions for use are provided for information only).
---
certifications

---
| Diameters | A | P | PH |
| --- | --- | --- | --- |
| M 4,3 | 7,00 | ~2,25 | 2 |
Carbon steel: C1022
Radiused countersunk head screws
Head diameter: 7,0 mm, for correct hardware coupling
The special head shape allows alignment on hardware countersink, also in case of irregular screwing
Thread diameter: 4,3 mm
Drive: PH 2. The special PH recess is deeper than standard one; this results in higher tightening torque
Needle: tip
Wide pitch threading, for superfast screwing
Threading: up to the tip, for easier grip on PVC
---
finishing
TG 51
Blue Zinc
Cr3 3µm

TG 31
Blue Zinc
Cr3 8µm
AVAILABLE ON REQUEST
Extra special coating for an high resistance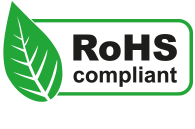 The
European Community Directive RoHS
(Restriction of Hazardous Substances) which lays down rules on the restriction of use of hazardous substances in electrical and electronic equipment, in order to contribute to the protection of human and the environmental health.
---
packaging
| Sizes | Working Length | Pieces per Carton | Minimum Consignment | Box |
| --- | --- | --- | --- | --- |
| | | | | |
| M 4,3 x 13 | 7 | 12.000 (12) | 4.000 (4) | 1.000 |
| 16 | 10 | 12.000 (12) | 4.000 (4) | 1.000 |
| 18 | 12 | 8.000 (8) | 4.000 (4) | 1.000 |
| 20 | 14 | 8.000 (8) | 4.000 (4) | 1.000 |
| 22 | 16 | 8.000 (8) | 4.000 (4) | 1.000 |
| 25 | 19 | 6.000 (6) | 2.000 (2) | 1.000 |
| 28 | 22 | 6.000 (6) | 2.000 (2) | 1.000 |
| 30 | 24 | 6.000 (6) | 2.000 (2) | 1.000 |
| 35 | 29 | 4.000 (4) | 2.000 (2) | 1.000 |
| 40 | 34 | 4.000 (4) | 2.000 (2) | 1.000 |
| 45 | 39 | 3.000 (6) | 1.000 (2) | 500 |
| 55 | 49 | 2.000 (4) | 1.000 (2) | 500 |
| 65/52 | 59 | 2.000 (4) | 1.000 (2) | 500 |